Personal.
We are very close to you – regarding flexible development and procurement of individual, environmentally neutral plastic packaging.
Reliable.
You can rely on us. We are there for you and develop precisely the packaging solution that is tailored to your individual situation.
Uncomplicated.
We value lean processes and deliver your individual packaging solution simply, inexpensively and flexibly.
Reiner Hackbarth Kunststoffverarbeitung GmbH
Your specialist for sales packaging and flexible packaging of all kinds made of PE and PP films
With the experience gained over more than 50 years, the family business Reiner Hackbarth Kunststoffverarbeitung GmbH produces sales packaging made of polyethylene and polypropylene films. With the highest standards of quality and service, we have grown and become one of the leading suppliers in the production of promotional carrying and hanging packaging made of flexible films.
With a range that includes high-quality carrier bags, block-bottom bags, adhesive bags and pressure seal bags – our production programme is diverse and tailored to meet the wishes of our customers. Manufacturers from the bedding sector, for example, make use of our range of carrier bags and pouches. They need sales packaging for packaged goods that have a large volume. Suppliers of self-service department stores like to use hanging solutions for home and household textiles. Our hook bags and carrier bags with single or double hangers are particularly suitable for this.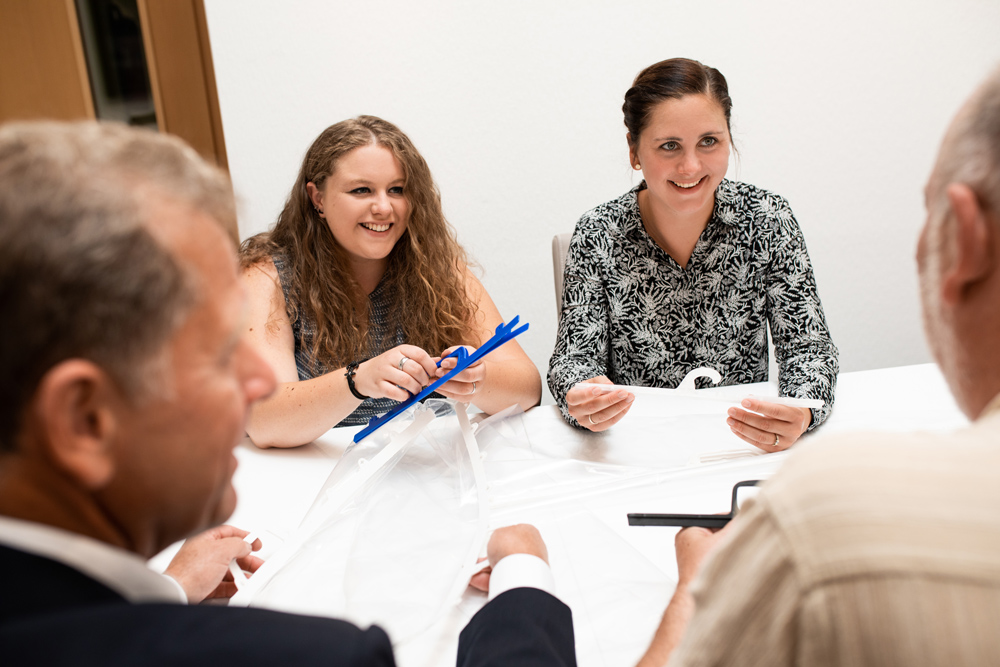 Tailor-made, flexible and environmentally neutral: these are the guiding principles for providing our customers with exactly the packaging they need. To achieve this, we attach a great deal of importance to consistently high quality standards and guarantee industrial customers full security of supply. We support our customers with advice in all of their decisions and questions. And we are aware of our responsibility in terms of environmentally-friendly production.
Our history
Sales packaging from the Oberbergisch area - for over 50 years
This is how it all started: In April Reiner Hackbarth founded the company as a sole trader for film packaging. At that time the company was based at Höherdahlstraße 3 in Drabenderhöhe.
Time for an expansion: Reiner Hackbarth expanded the business in May by moving into a converted barn at Drabenderhöhe Straße 15. Four years later, in September 1974, the company moved into the 240 m² production hall on the site it acquired in 1973 on the Drabenderhöhe industrial estate.
We had to find even more space: After a few years the production hall had become too small and so we built a storage and production hall. In August 1988, this was extended again when a flexographic printing system came on stream, which expanded the production programme of our packaging.
A new name for our family business: Right at the start of the year, the company was to be renamed Reiner Hackbarth Kunststoffverarbeitung GmbH. Reiner Hackbarth, Helga Hackbarth, Anke Mohnberg and Axel Hackbarth became the shareholders.
The expansion of our packaging company is progressing: in May we built a big new warehouse with high shelves. Five years later, in June 1997, we enlarged the production halls and redesigned the administrative wing. This also included the addition of a 450 m² high-bay warehouse. This meant that the converted floor space came to a total of 2,500 m². In the summer of 2000, our dispatch warehouse was expanded and the existing storage areas for our sales packaging were extended.
We keep up with the times: Since September we have been online with our website. This has been redesigned twice over the following years to meet the latest standards. Two years later, in spring 2001, we introduced our own corporate identity. This gave us a new, representative image as a packaging specialist.
In April Axel Hackbarth took over management of the the company from his father,
the company's founder Reiner Hackbarth.
In April Axel Hackbarth took over management of the the company from his father,
the company's founder Reiner Hackbarth.
Everything from a single source: At the beginning of the year, we transferred production that we had previously bought-in into our own company. Since then, the products, some of which are handmade, have been produced at home near our company site. This has enabled us to shorten and optimise delivery and access times.
Expanding capacity: In July we expanded our production capacity by purchasing a modern computer-controlled assembly machine. Another high-speed machine with a working width of 1,000 mm followed in November 2013. An additional separating seam finishing line was installed and came on stream around three years later in March 2017.
We have a reason to celebrate: Reiner Hackbarth GmbH turned 50 and celebrated its anniversary. We invited all of our employees along with their families to a shared celebration at the company's headquarters in Drabenderhöhe. It was particularly nice to see many former members of the company meeting up again for a chat.
In August we closed down the operational part of the printing house. One year later the former printing house was extended to expand the ready-made clothing production.
Certified quality of our products and processes: The conversion of the ISO certification to the current standard ISO 9001:2015 was completed in April.
We are expanding the production of compostable packaging by specializing in machine production.
The corona pandemic requires the expansion of our hygiene measures to maintain the health of our employees.
The relaunch of our website has been successfully implemented and published.
Our products
Sales packaging for all requirements

Carrier packaging
Are you looking for attractive, promotional sales packaging to present your products? We offer a wide range of designs for carrier packaging with solid injection moulded handles. These are not just "hot air", but precisely adapted to what will go in them. This is because folds in the base or cross-base designs ensure a perfect fit.

Hanging packaging
Do you need particularly sturdy packaging? We supply the solution in the form of hook packaging made of polyethylene and polypropylene films. The range includes injection-moulded single or double hooks, based on your requirements in terms of quantity or exact dimensions and precise design – we guarantee hook packaging of consistently high quality.

Special packaging
Are you till waiting to find the right product and need individual film packaging? In partnership with our customers, we develop special packaging made of polyethylene and polypropylene films. You can rely on our expertise in flexible packaging. We focus on the individual needs of the market and together we will find the solution that fits your product.
Our service goes even further
Tool-making & special machines
Aggregates, peripheral equipment or injection moulding tools: We develop the right tools and special machines for particularly individual product requirements. If required, our trained staff will manufacture the equipment and parts required for production themselves.
In addition to aggregates and peripheral equipment, our range of products includes tools for injection moulding, welding, cutting or punching. We work with you to check the requirements for your sales packaging and our flexible approach means that we can fulfil your particular requests. Just contact us!
Our service goes even further
Environmentally-friendly film packaging
We are aware of our responsibility for environmentally-sustainable film packaging. By using polyethylene and polypropylene films, we have always met the sustainability requirements of our environmentally-conscious customers. We use resources such as energy and materials sparingly, which means that we take account of factors that are detrimental to the environment. We use bio-based sales packaging and biodegradable film packaging wherever we can.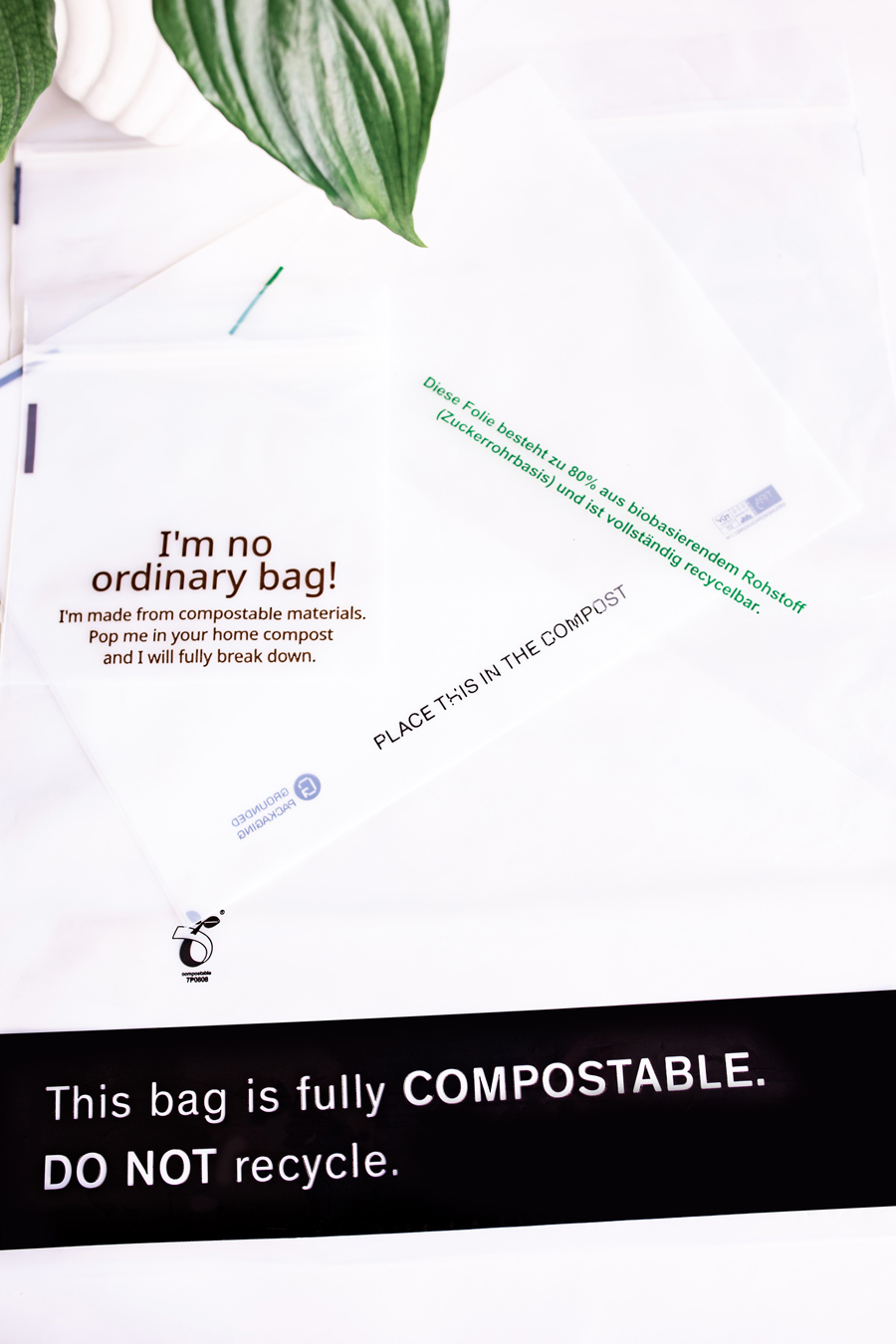 Our service goes even further
Flexo Printing
An appealing print on the packaging adds additional value to your product and increases the customer's incentive to buy.
Right from the beginning, we personally accompany the entire preparation and printing process, starting with the digital correction up to the finished print on the foil.
We have been working together with reliable and competent partner companies in the field of flexographic printing for many years.
your contact persons
We are here for you
Certification in line with DIN EN ISO 9001:2015
We rely on packaging made of high-quality flexible films
Quality management plays a very important role for us. We attach a great deal of importance to a low rate of complaints or defects. This means that we are continuously working on improving our processes. And with some success: We received the first certification in 2012 and were able to extend it in April 2018 to include the ISO 9001:2015 certification standard. The annually recurring audits by the TÜV also confirm our high standard of quality in our products and services.
Contact form
Write us a message.